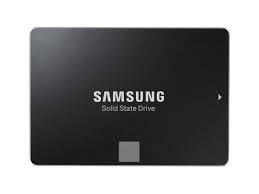 I recently purchased an SSD disk to speed up a little my aging lapotp. I will share my experience on how to safely migrate you OS (win7 for me) to the new SSD without losing any data or having to re-install OS.
This is a list of optional things to do before you start the actual migration procedure.
-Lose some weight. Now it's time to get rid of anything you don't really need. Clean up your temp
folders and remove any piece of software you no longer need.
-Disable hibernation in case you arleady use it. Hibernation will wear out your SSD. If I recall correctly
you need to type powercfg /hibernate off on an elevated command rpompt
-Install any piece of software that came with your SSD or get some updated drivers from the manufacturer's site.
-Change your pagefile settings to Automatic. You may restore it to whatever you want when everything is completed.
-BACKUP BACKUP BACKUP !!!!!!!!!!!!!!!!!!!!!!!!
-Have handy a winPE disk…you never know when you will need it.
-Create a system restore point.
When it gets to sofware selection there are plenty of choices and plenty of guides all over the internet. Some of the most popular ones are:
-AOMEI Backupper Pro
-Minitool Partition Wizard
-Acronis True Image
-Macrium Reflect
and for the more advanced users:
-Clonezilla.
It all depends on what you are actually trying to transfer and whether the new disk is larger or smaller than the old one. If your new disk is larger then simply copy the entire disk to the new one. Any one of the above progrtams will do the trick for you. As already said there are tons of guides out there.
If your new disk is smaller (it usually is since SSDs are way more expensive than traditional HDDs) then you might want to copy only the system partitions. There are two "system" related partitions in win7. A small "system reserved" one a few hundreds of MBs at the beginning of the disk and the actual OS partition. In my case (win7 installation) the new drive is a 500GB Samsung SSD but my old one is 1TB HDD. Luckily my win7 OS partition is only 400GB, that means that both the OS and "system reserved" partitions can fit nicely to the new disk.
The best choice for this kind of migration is by far AOMEI Backupper Pro, which you can get here
-Unzip, install bla bla bla…
-Choose Clone->System Clone (System Clone is only available in Pro Version)
-Select destination parition
-Check both "Sector by Sector clone' and "Align partition" checkboxes
As you can see both the system reserved and the OS partiton are automatically selected
-Get a coffee, go out for a drink.
When all is done, reboot and change the boot disk priority in BIOS. Hopefully there shouldn't be any issues and you should boot directly to your new SSD. Do not rush to immediately delete your old OS partition. Give it a couple of weeks of stability period before you proceed to any partition deletion. In my case the new OS partion was unencrypted (original was bitlocked) so I had to re-encrypt, not a major issue.
Life is far from perfect and you may experience a BSOD or a reset loop when booting from new disk.
-Confirm that indeed all target partitions have been created.
-Ensure that AHCI in BIOS is enabled for all channels.
-Swap disk ports. Plug the SSD to the port that your old HDD used to live.
-Try a different clone tool.
-Boot with a winPE disk and try to repair startup errors.
Depending on your current setup you may run into incompatibility issues related to driver versions, AHCI, HAL, Motheboard, controllers etc. Should this be the case, try a different cloning approach with Acronis Universal Restore which is built specifically for the purpose of transfering OSes between dissimilar HW.
The whole cloning thing is very time consuming and debugging usually involves running many cycles of cloning attempts. Be patient…and never give up…